For quite some time now we've had an idea of exactly what the kit should do, the experience a user should have, and what the kit must include to make it awesome.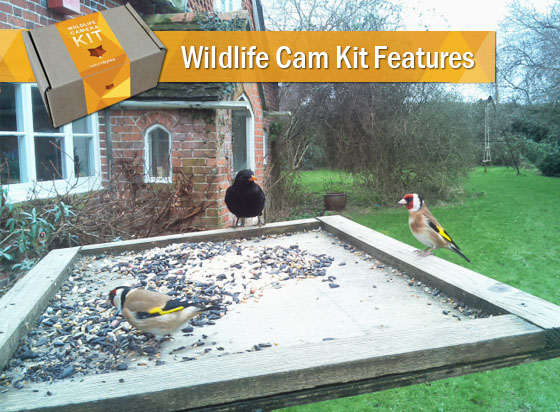 We've taken a break this morning to send you our latest newsletter and have posted a taster showing some of the cool features that will be shipping with the first kits. We've also included a little look at how we're going to release supporting software (OS) so whether you're a newcomer or an expert you can jump in at a level suited to you.
Here are 6 of the biggest features: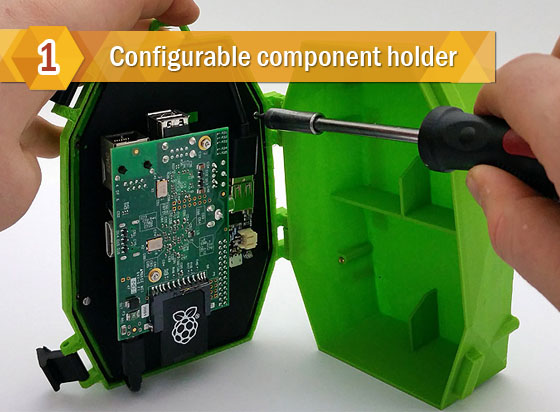 The cam kit includes a Raspberry Pi A+ and Pi cam, or use your own Pi (it fits them all) with our editable component holder. The holder is laser cut so it's super easy to use your own custom design to hold new components for example.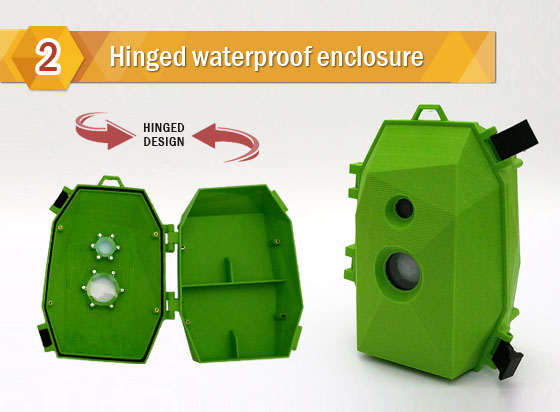 The weatherproof enclosure's unique triangulated design fully protects the internal electrical components from the elements and the hinged-clip design provides the user with easy access to the Pi's ports and internal components.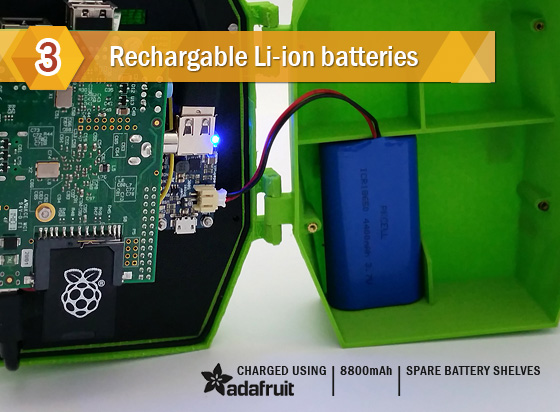 The 8800 mAh hour rechargeable Li-ion batteries will power the kit for a mighty 30 hours of constant use. The Li-ion battery can be easily charged by plugging in a mini USB charger. We've also included compartments for battery upgrades for those who want extra juice to power your kit for even longer.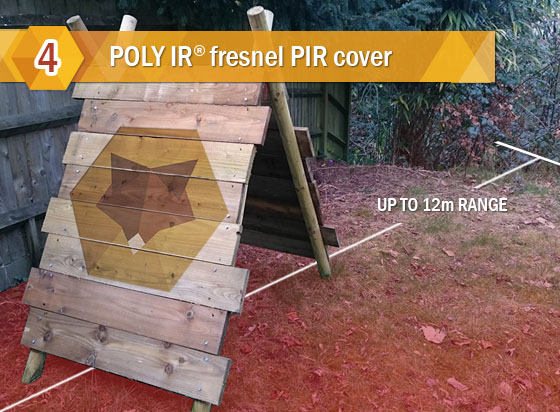 We've selected a premium infrared material with special properties to both shield the PIR sensor and ensure that it can detect wildlife up to its maximum potential range of 12 meters.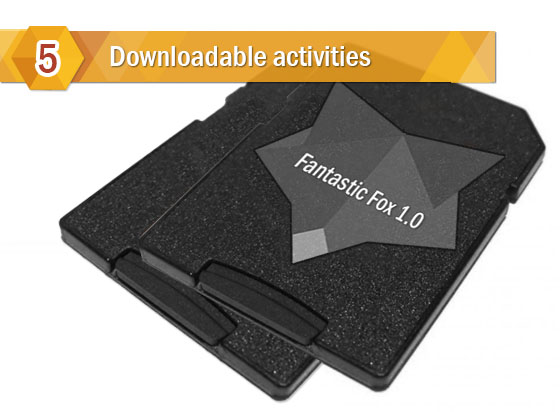 In true Linux fashion, we'll release new pre-configured, wildlife named OS downloads full of new activities and scripts – (Fantastic Fox being the first) for the community to use and contribute to. We'll have activities for beginners that are quick and simple, and more in-depth activities such as slow motion video and image timelapse sequences for the experienced makers to get their teeth into.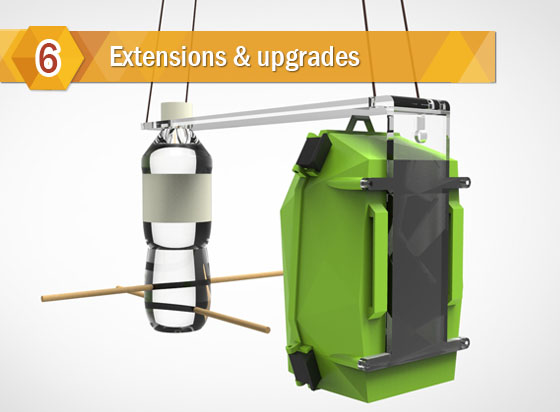 The kit is designed to be compatible with future software releases and hardware add-ons. Adding new capabilities and awesomeness to your Wildlife Cam Kit such as a solar charging panel or a different lens (fisheye, macro or wide angled) will let you do more with your kit and explore the natural world in completely new ways.