Print a Bird House
The team over at Digits and Widgets in Camden Town, London have created a fantastic 2 part, flat, 3D printed bird house that folds together.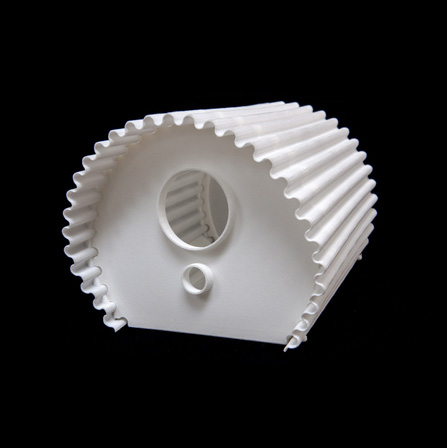 In an effort to reduce the cost of producing a standard bird's nesting box, they attempted to break the form down in to the minimum number of flat pack elements.
By exploiting the flexible properties of the Nylon SLS material in sheet and corrugated form, it was possible to make a bird house / box at a fraction of the cost.
"The design of the assembly mechanism also makes it fun and satisfying to put together and means that there is still some nice human engagement in the making process"