From turtle camera tags to nature soundscapes; Naturebytes Wild Dubai uses newly developed devices that anyone can use to study and experience their wildlife in new and exciting ways.
</p
Working with the Dubai Future Foundation, the KHDA and our Pioneer partners, the naturebytes team of conservation, technology and education specialists are delivering bespoke education and technology programmes – tailored to the needs of Dubai.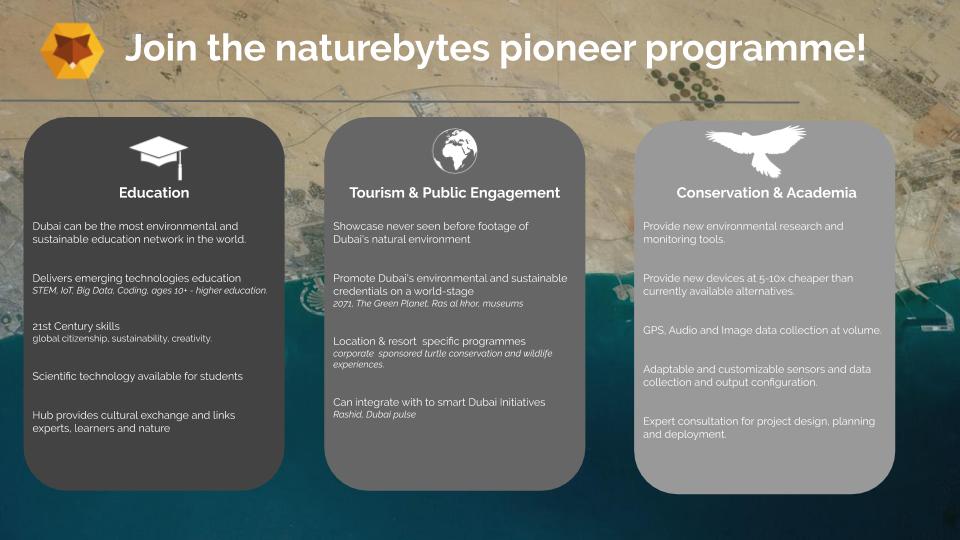 If you like to become a pioneer Naturebytes school or to book a workshop or other education engagement please get in touch by email: info@naturebytes.org or use our quick form below.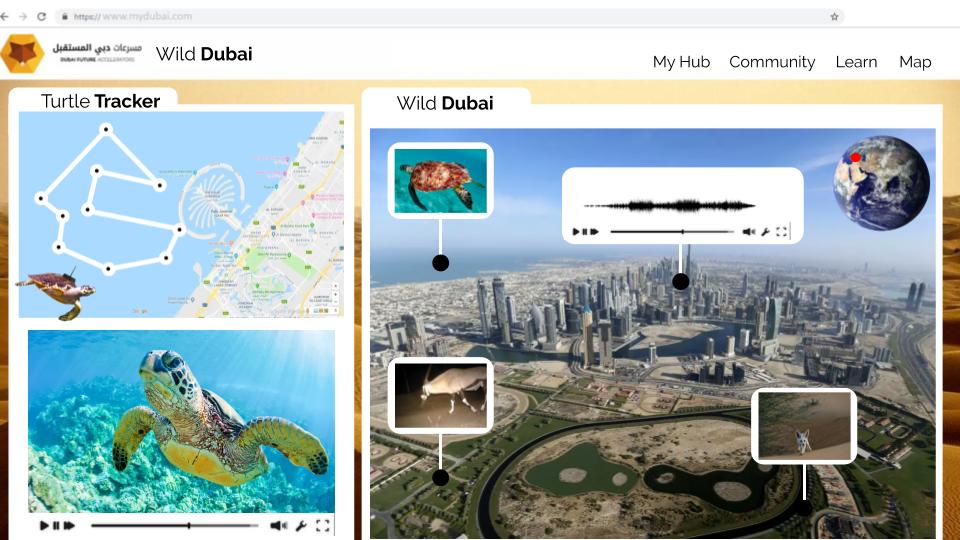 We're working with the youth of Dubai to give them the tech skills and tools they need to solve the real-world environmental challenges, reconnect with nature and create a brighter future for themselves.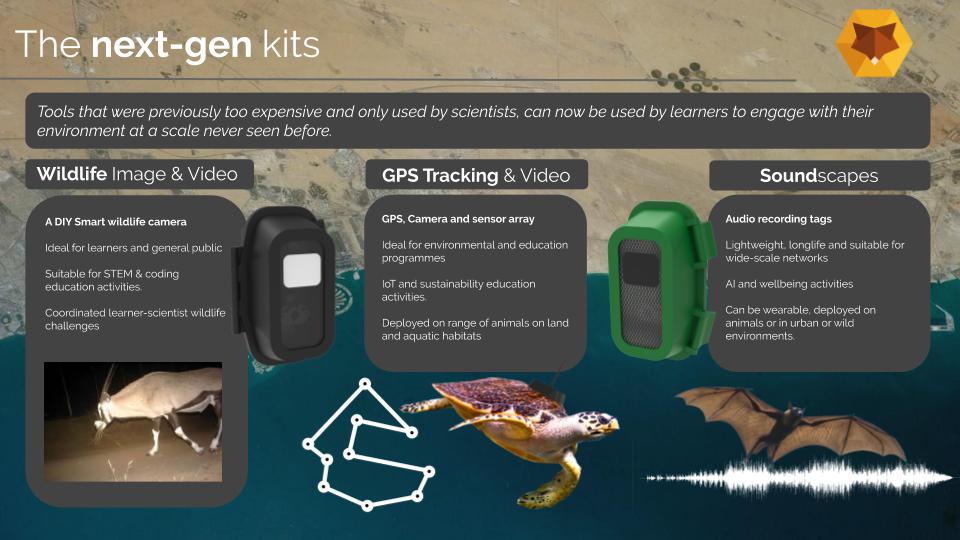 [gravityform id="6″ title="true" description="false"]


"The teaching of computer science and STEM is taking more and more importance in our education system. This project, educational, inspirational and above all fun. It is ideal for developing digital skills and attracting interest from future scientists and teachers."

Matt Brittin, President of Google Europe