If you'd like to register your interest in purchasing the case-only option of the Wildlife Cam Kit, please fill in your details below and you'll be the first to know when they're ready to go in the new year!
You can see what is included below. The case and mount are compatible with all Raspberry Pi models.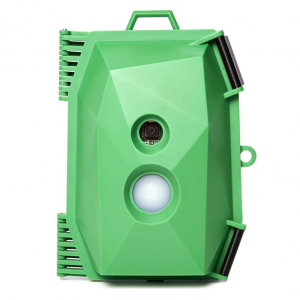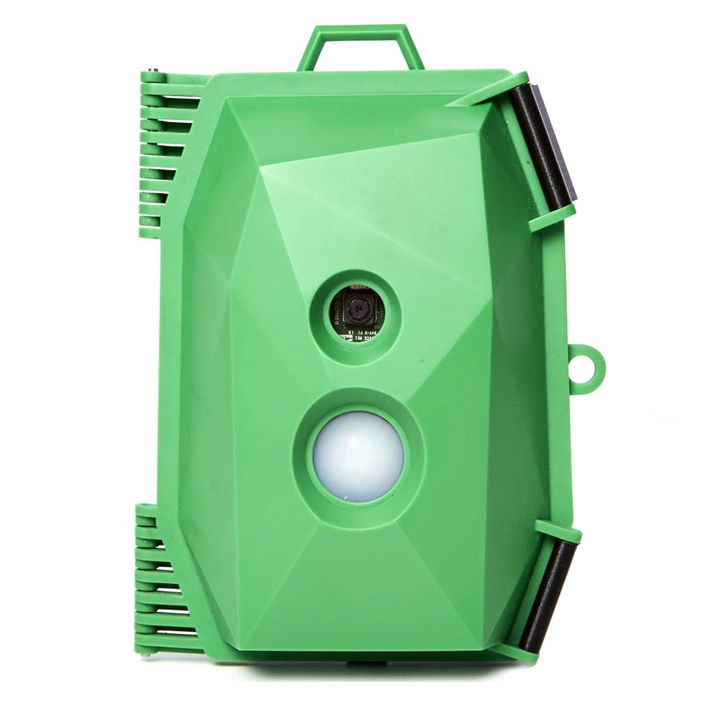 [gravityform id="7″ title="false" description="true"]
We anticipate it will be around £25-£30. We'll then contact to let you know as soon a they are available so you can be first in line to purchase it. From confirmed order to delivery it will take approximately 4 weeks.
Below shows what is included in the case only option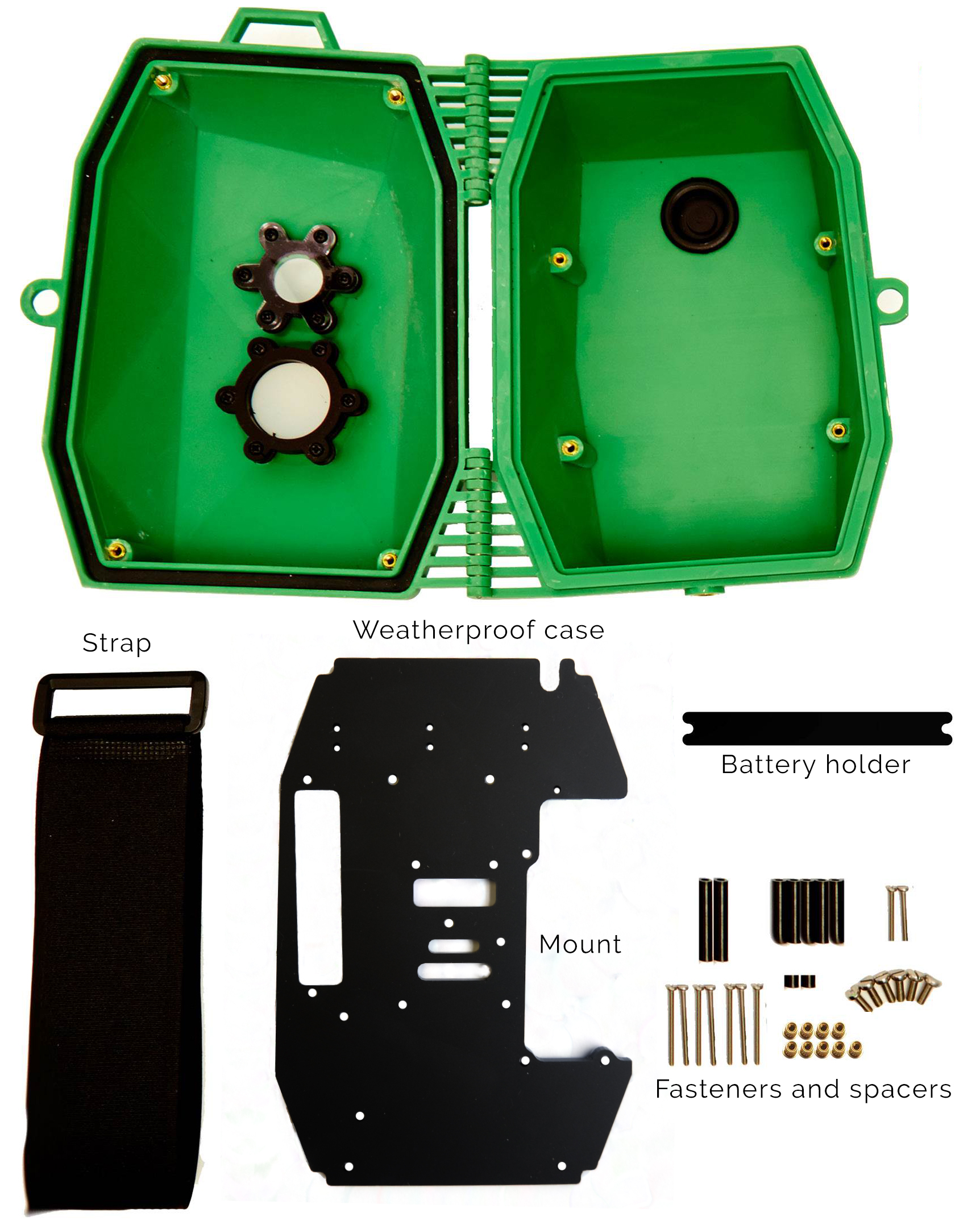 Product description:
Weatherproof (certified IP55)

Fresnel IR lens to optimise motion detection

Electronics mount compatible with all models of Raspberry Pi (including model B and Zero models)

Clip and hinge opening for easy access to the Pi's ports and internal components

Nylon camera attachment strap for securing outside

Can be secured with a bike lock

Fastenings and spacers for attaching electronics

Rear cable access

Rear attachments for modular upgrades

No soldering required
This is the only IP certified case for Raspberry Pi's that we know of!